Jacques Raphael, AAU Athletics Executive Committee, Florida District Lt. Governor and Florida Sports Director had the opportunity of a lifetime in lending a hand at this year's 2016 Invictus Games.
Taking place May 8-12 at ESPN Wide World of Sports & Walt Disney World in Orlando Florida, approximately 500 competitors from 14 nations competed for the Gold in 10 Sports including Archery, Indoor Rowing, Powerlifting, Road Cycling, Sitting Volleyball, Swimming, Track & Field, Wheelchair Basketball, Wheelchair Rugby and Wheelchair Tennis. The athletes range from IT1-IT7 impairments.Raphael served as lead track & field clerk.
"I had the opportunity to officiate at this years 2016 Invictus Games." said Jacques Raphael. "I was the lead track & field Clerk. The security was intense (as a manager at a major defense contractor I experience high security daily)."
Security was indeed intense as world leaders and celebrities alike were in attendance including First Lady Michelle Obama, former President George W. Bush and the driving force behind the games, Prince Harry of Great Britain.
"To see these athletes/solders motivation and output from countries around the world was epic." said Raphael. "During the events many dignitaries were at the track such as ex-president George W Bush and Prince Harry to name a few This event was Olympic Caliber and will be a life time memory."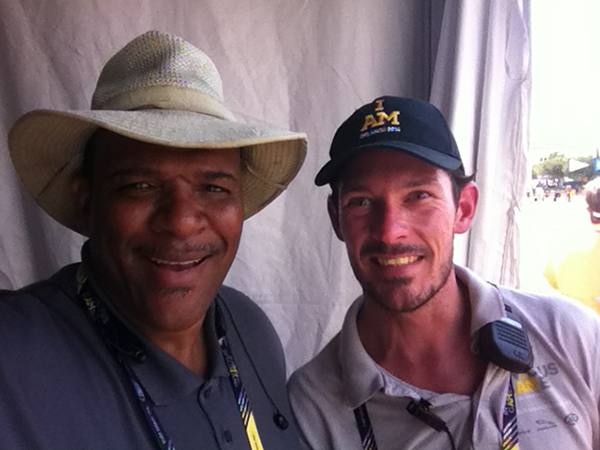 Track and Field Clerks Jacques Raphael, United States and Sam Adams, Australia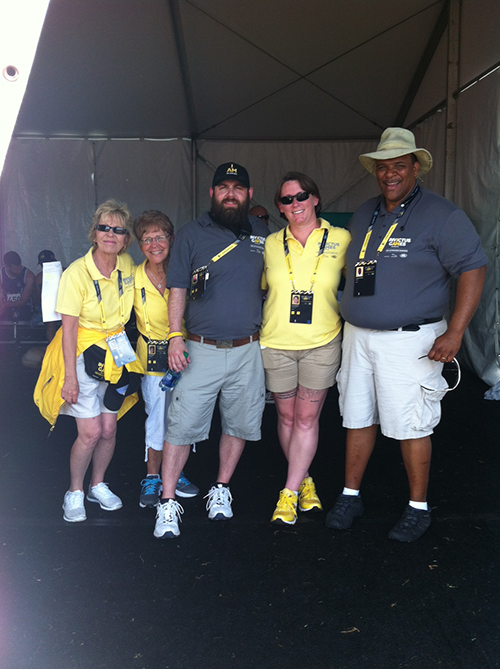 Invictus Games volunteers, former AAU track athlete Brian Elliott and Raphael
Source: http://www.aausports.org/News/View-Story/ArtMID/1108/ArticleID/62416/AAU-Track-Helps-At-Invictus-Games